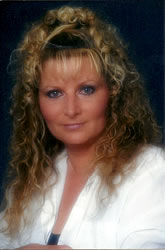 I have 33 years experience as a hairstylist, the last 17 years I have focused on fitting wigs for customers that have experienced hair loss for various medical conditions.
I offer private and confidential fittings for wigs & mastectomy products. An essential component of fitting is to ensure a unique fit and alterations if necessary.
With the initial consultation I offer complete assistance in how to care for your wig or mastectomy products.
I am PLEASED to announce a new service to my Boutique.
HOME VISITS for the Mastectomy products are available by calling Donna at 343-263-0971 or email
I STRIVE TO HELP ALL MY CLIENTS FEEL CONFIDENT AND BEAUTIFUL
This is where to contact me
Contact Us Today 613-969-0049 855-616-4361
Gift Certificates Available!