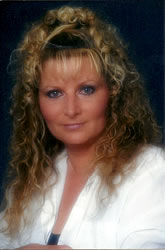 I have 36 years experience as a hairstylist, the last 23 years I have focused on fitting wigs for customers that have experienced hair loss for various medical conditions. I have been a Certified Mastectomy Fitter for the past 4 year.
I offer private and confidential fittings for wigs & mastectomy products. An essential component of fitting is to ensure a unique fit and alterations if necessary.
With the initial consultation I offer complete assistance in how to care for your wig or mastectomy products. I have a private fitting room. That's why I suggest making an appointment so you will not have to wait.
I would like to welcome Cindy Clare to the team. Cindy is a Certified Fitter and is looking forward to helping you.
WE STRIVE TO HELP ALL OUR CLIENTS FEEL
CONFIDENT AND BEAUTIFUL
This is where to contact me
Gift Certificates Available
Contact Us Today 613-969-0049 855-616-4361
Gift Certificates Available!